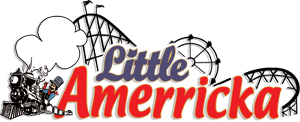 Please click on a category to view products.

Little Amerricka has four different color wristbands. Each wristband allows unlimited riding of the listed rides for the day purchased. Each pass is crafted to be a perfect value for the height of the guest. Parents with their children can purchase the same colored wristband as their child.

Buy one for each member of your family and receive a summer worth of fun!

---
Home - Products - Search - Checkout - Privacy Policy