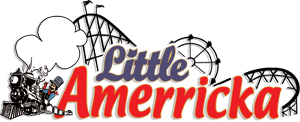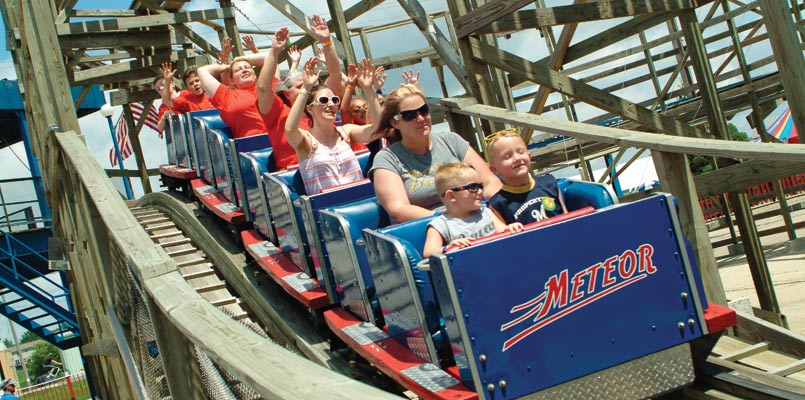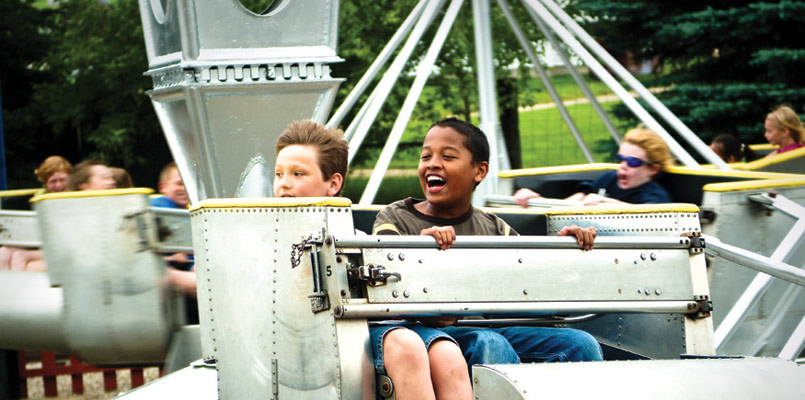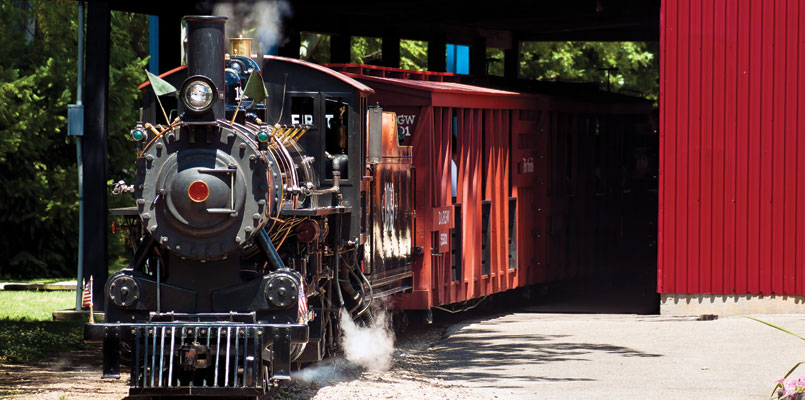 Print Brochure
Ride List
Family fun awaits on our 24 Rides & Attractions!
Red Baron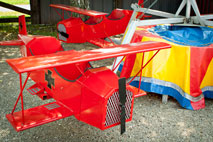 Soar through the skies on this classic kids ride.
Fire Truck Rescue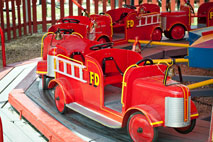 Be the hero on this classic kids ride.
Helicopter Adventure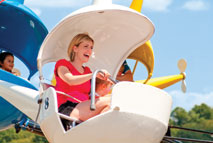 Soar the skies on this family fun ride!
Kiddie Wheel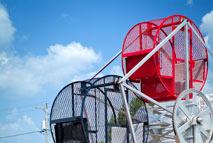 A classic small scale Ferris Wheel.
Little Dipper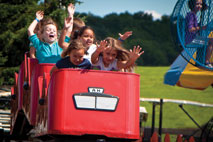 Fun for all ages! Classic Little Dipper Rollercoaster.
Tiger Slide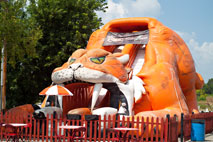 Roar down this slide!
Parachute Tower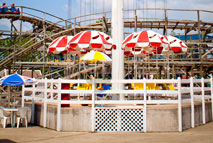 Get a great view on this classic ride.
Merry-Go-Round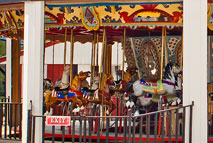 Enjoy the sights and sounds of the class Merry-Go-Round
Whiskey River Railway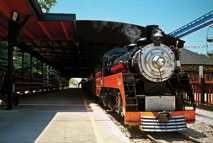 The beauty of two miles of natural Wisconsin Countryside. Enjoy the sights!
Test Pilot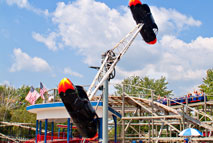 Extreme thrills on this classic re-working of this Roll-o-Plane
The Meteor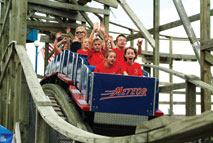 Enjoy The Meteor! This rollercoaster is a classic piece of history!
Bumper Boats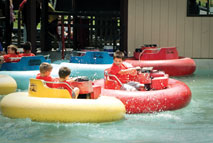 Looking to cool off in the summer heat?
Go Karts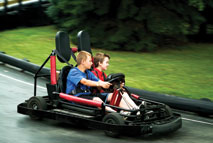 Race your friends and family around this Go-Kart Track!
Scrambler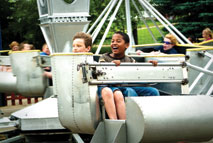 Can you handle the thrills from The Scrambler?
Tilt-A-Whirl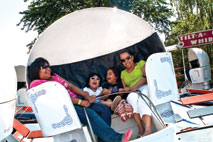 This ride will whirl you around!
Tobaggon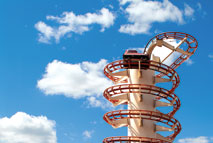 Ride one of three remaining Tobaggon Roller Coasters in the World!
18-Hole Miniature Golf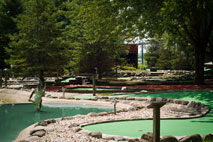 Enjoy a thrilling and relaxing game of miniature golf!
Mad Mouse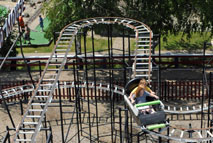 If you dare....
Haunted House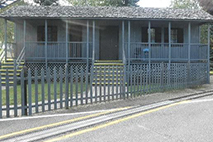 Are you scared of the dark?
Hampton Combo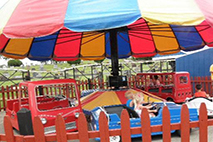 Classic car ride that has been in the history of parks everywhere!
Kiddie Boats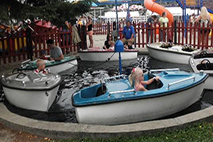 Sail the seven seas on this classic kids ride!
Moon Walk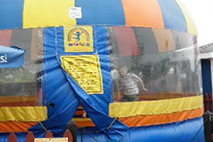 Kids love to play inside this giant bounce house!
Bumper Cars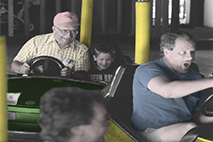 There's plenty of action in the Bumper Cars!
Monorail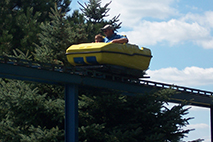 Take the monorail around the park to get a great view of the scenery and rides!